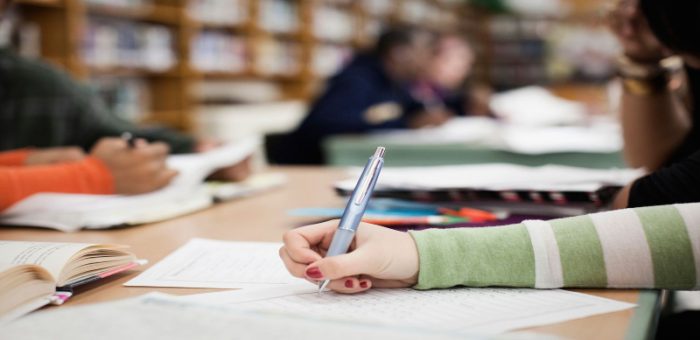 How do you write an admission essay?
You've finally completed all the forms for application, taken the tests, and now it's time to impress your admission officer with the greatest application essay they've ever read.
Seems impossible? Not quite.
Whether it's for college or high school, an application essay is usually around five hundred words. Five hundred words can make the difference between rejection and acceptance. Crafting an essay and researching one is likely to take you many days.
However, it will only take a few minutes for the admission officer to actually read it. Therefore, getting their attention is key. Here are some dos to writing an admission essay:
Read the instructions carefully
Starting an essay is hands down the hardest part of the entire task. If you procrastinate as much as the next person, you might not find this instruction redundant.
The admission officer is likely to believe that you won't be able to follow university program directions if you don't follow the guidelines of an application essay. Can you really blame them though?
Organize your submission by following the rules. Staying within the word and page limit can also make a difference.
Start organizing your essay and creating an outline after deciding what message you're planning to send out. Create your first piece of the draft now!
Start with a compelling introduction
If you're smart about it, great writing is not hard to achieve. Anyone working as a journalist will tell you that you can catch the reader's attention no matter the topic, as long as a great introduction is being delivered.
A great introduction does not just reveal what you're going to be talking about in the essay, but it also catches the reader's attention.
Use your inner voice
Academic institutes look for a quality of thinking and authenticity. Therefore, shaping an essay around ideas and phrases that have already been discussed is a no-go.
An application essay is your chance at impressing the admission officer with your existing knowledge and determination of a chosen subject.
Make sure that the body of the essay reflects on your ambition and skills and shows how your chosen program will help you achieve your goals in the future.
Avoid cliches
You're always encouraged to check out great essay examples and get inspired while researching your application essay. To get the ball rolling, you can try UK essay services. More than 30,000 orders in a year are processed through the two biggest UK essay mills.
Many students allow themselves to be influenced too much by sample essays even though they pose as a great exercise. Unfortunately, this often leads to an unimpressed admission officer because of all the cliches.
Delete all sentences which lack authenticity as you re-read your sentence. Instead, try finding a more original angle, even if the layout is the same.
Since admission officers usually go through thousands of essays in a year, it is only logical that they're tired of the cliches.
Let them discover how unique your personality is by bringing it to life through words.
Ask someone to proofread your work
You will probably read your application over and over again to make sure that there are no grammar and spelling errors and typos. However, you might need a fresh perspective after a while.
To make sure your essay is immaculate, enlist the help of others. Ask a parent or a teacher. They will surely catch mistakes that you've missed.
Final Verdict
You will have to file your essay application at some point or the other. Please don't panic after you post it. With your determined intellect and these tips, you will have an excellent opportunity of being accepted into any academic institute.